Hello Newbs!
Are you new to Internet forums? Do you want to know how to bold, italicize, make spoilers, etc? Do you want to know how to post pictures?
Well, you have come to the right place! Just read on and your questions will be answered!
How to Use Tags:
Do you see those buttons above your text box? If you click one of those, you will have just created a tag. Now, what does this mean? I will give you a brief overview of how each of the most common tags work.
Generally how they all work is you push a tag button and, for example the B button, something will appear in your reply that looks like this:
If you want to bold your response, all you have to do is type your text in between those sets of brackets. Like so:
HTML Code:
[B]Sally is awesome![/B]
Sally is awesome!
See? It's easy! You don't need to even push the tag button - you can just type out the whole thing if that is easier for you.
This is how the B, I, U, Quote, SP, and ST tags will work.
The little planet you see above is for inserting links to web pages. When you click it, it gives you the option of typing or pasting in your link. This is what it will look like once you have done that.
HTML Code:
[URL="http://www.google.com"]http://www.google.com[/URL]
Now, you have the option of actually changing the text in between the two brackets, just like you did with the bold tag. Like so:
HTML Code:
[URL="http://www.google.com"]YOUR LORD AND MASTER[/URL]
So that will look like this:
YOUR LORD AND MASTER
The next one I will cover has to do with Spoiler and NSFW tags. Basically all you have to do for these is click on the tag, and a window similar to the Link one will appear.
HTML Code:
[SPOILER="Best Phrase Ever"][/SPOILER]
And then, like the others, add in whatever text you want in between the brackets.
HTML Code:
[SPOILER="Best Phrase Ever"]Go Gadget Go![/SPOILER]
NEXT, I WILL COVER IMAGES
Now, the way to post images is just like posting the link. You want to make sure that the URL for the image has been copied and pasted into the pop-up box that comes up when you click on the image tag.
But what if you want to post something from your own computer?
Well, you can't use that method without posting your picture on the Internet somewhere. This means that you need to find a third party image-hosting website (such as
Photobucket
,
Tinypic
, or
Imageshack
) to first upload it to. For Photobucket, you will need an account first (but don't worry, it's free and secure!). You can get accounts for Tinypic and Imageshack, but you can upload pictures without one. I personally use Photobucket and have been using it for years.
After you have made your account (if you decide to make one), follow the directions on the website to upload your picture. Once you have done that, it will give you a set of URLs to copy and paste for sharing on the Internet. If one of the URLs is one that includes image tags, feel free to just copy and paste that into the reply box without using the Image Tag button. :)
In the end, what you type should look like this:
HTML Code:
[IMG]http://i69.photobucket.com/albums/i55/Vandagirl/OMG66666.png[/IMG]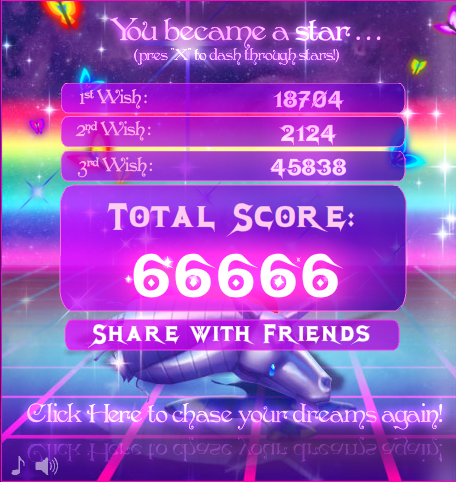 (yes, that is a real score that I got from Robot Unicorn Attack)
NOW, there is another way to post images that doesn't require first posting them on an image-hosting site. If you go to the "Go Advanced" reply settings, you will see a little paper clip above the U. Click on that in order to add a attachments to your post from your computer. You can only attach pictures and text files. Click on Choose File and browse for the picture file. Once you have done that, click on Upload. Your attachment should be posted.
I believe that is all! After you have tried all this and you're still having trouble or you have further questions, don't hesitate to send me a private message. I will get back to you about it as soon as I can.
In the meantime, enjoy my attached image, and your stay on the forum.
Sally